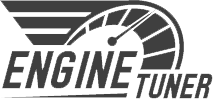 Questions & Answers
Q: What is engine chip tuning?
A: Engine chip tuning is the latest in technological advancements for boosting your vehicle?s performance and we are on the forefront of this advancement. A device is plugged in to your vehicle?s OBD/Diagnostic port which takes less than 30 seconds to complete. The device is similar to a processing mini-computer, which communicates with the vehicle in real-time to improve and optimize the performance perameters set by your vehicle?s manufacturer.

The device utilizes the real-time data to safely optimize the efficiency of the ignition spark advance, air to fuel ratios, transmission shifting as well as many other components for the best horsepower and torque gains while maintaining and improving fuel economy.
Q: Will this performance chip work for my specific vehicle model?
A: Yes! We test vehicle compatibility with each chip we offer and are continuously re-testing thousands of various makes, models and engines. Due to high demand, our chips are notorious for selling out quickly, if you don't see your vehicle?s chip in stock then simply contact us and we will let you know when your chip we will be back in stock.
Q: Will this chip void my warranty?
A: No! Our chips leave no footprint of any kind in your engine's CPU. Simply remove the chip when taking your car in for maintenance and plug back in when your done.
Q: Will this chip hurt my vehicle in any way?
A: NO AND IT NEVER WILL! Our Engine Tuner Performance Chip is developed with your specific vehicle in mind and works within your vehicles safe limits. We are the leader in engine chip tuning safety.
Q: How much power can I get with the Engine Tuner Chip?
A: You can expect to increase your horsepower by up to 75 HP and an increase of torque by up to 30% foot-pound. These figures are higher than any other tuning chip on the market and we guarantee them or your money back, no questions asked.
Q: How is this different from remapping?
A: To put it plainly, IT IS SAFER! With remapping you are permenantly changing your vehicles electronics system and engine management. Doing this is not only very costly but will also void your warranty and possibly damage your vehicle in the long run. With our Engine Tuner Performance Chip you can simply unplug the chip and your vehicle will go back to its factory setting, plug the chip back in and the performance increase returns.